Positive Discipline is a parenting program designed to teach young people to become responsible, respectful, and resourceful members of their communities. Based on the best-selling Positive Discipline parenting books by Dr. Jane Nelsen, the program teaches important social and life skills in a manner that is deeply respectful and encouraging for both children and adults. Parenting with Positive Discipline means being kind and firm at the same time, which is effective long-term and helps children feel a connection — a sense of belonging and significance. 
---
Online Parenting Class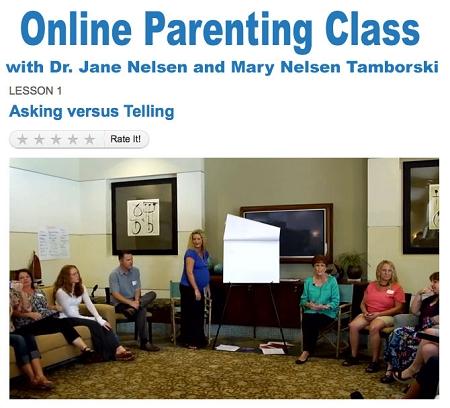 The class includes 6 Positive Discipline video lessons that will teach you the most important, family-changing skills from Dr. Jane Nelsen's books and live classes. The online class includes a colorfully illustrated workbook download with posters, experiential activities, podcasts and other supplemental materials. Click Here for a preview video.
---