Special Events
Positive Discipline Online Conference - November 7, 2020 - Learn More
Certification Training Workshops
Would you like to join our team of Certified Facilitators? Consider taking a Certification Training Workshop. 
Our certification workshops are facilitated by Positive Discipline Trainers. We offer several certification workshops: Teaching Parenting the Positive Discipline Way | Positive Discipline in the Classroom | Positive Discipline for Early Childhood Educators | Empowering People in the Workplace | Keeping the Joy in Relationships
Some workshops are also available as Independent Study Online Streaming Training.
---
Parent Educator Certification Training
Positive Discipline Parent Education is based on the theories of Alfred Adler and Rudolf Dreikurs, and brought to life by Certified Positive Discipline Trainers in this experiential training. 13 CE Credits Available.
Training Options
---
Classroom Educator Certification Training
Positive Discipline Classroom Management for Teachers is a research-based classroom management program that empowers teachers with skills to build their students sense of community, prepare them for successful living, and increase academic achievement. 13 CE Credits Available.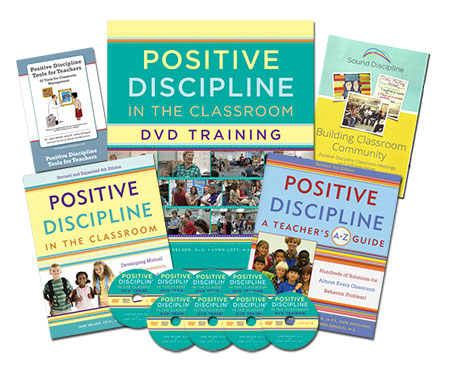 Training Options
---
Parenting Classes
Click Here for a list of parenting classes.
Our Parenting Classes are offered by Certified Positive Discipline Parent Educators who have completed the Parent Educator Training.
If you cannot find a parenting class in your area, consider taking the Online Parenting Class with Dr. Jane Nelsen. The class includes 6 Positive Discipline video lessons that will teach you the most important, family-changing skills from the books and live classes.
---
Certified Positive Discipline Facilitators
Use our interactive map to find a Certified Positive Discipline Facilitator in your area. Click on the "pin" to see detailed contact information.