Positive Discipline offers many classes and workshops, both domestic and international. Events are facilitated by Certified Positive Discipline Educators and Trainers. Click on the links below for details of each event.
Parenting Classes
We are adding parenting classes to this list every week. To include your parenting classes on this list, you must be a Certified Positive Discipline Parent Educator.
---
Parent Educator Certification Training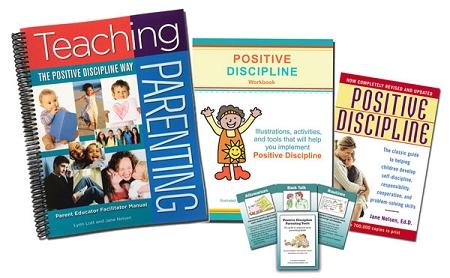 If you can breath, and if you have a passion for Positive Discipline, you can learn to teach parenting classes. Positive Discipline Parent Education is based on the theories of Alfred Adler and Rudolf Dreikurs, and brought to life by Certified Positive Discipline Trainers in this experiential training.
Independent Study Training Options
---
---
Classroom Educator Certification Training
Positive Discipline Classroom Management for Teachers (2-Day Workshop)
(developed by Jane Nelsen and Lynn Lott) is a research-based classroom management program that empowers teachers with skills to build their students sense of community, prepare them for successful living, and increase academic achievement.
Independent Study Training Options
---
International Workshops
---
Dr. Jane Nelsen Events