The best way to learn is to teach. And the best way to teach is experientially. No more boring lectures that are too often forgotten. Learn and teach Positive Discipline experiential activities that help parents and teachers "get into the child's world" to discover what works and what doesn't for practical application.
Parent Educator Certification Training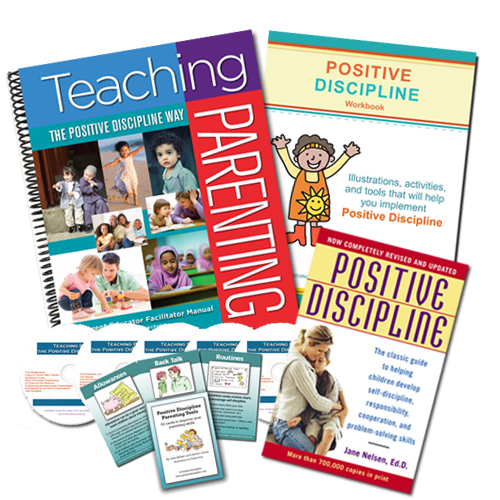 Jane Nelsen and Lynn Lott have completed a DVD training that includes 6 1/2 hours filmed at a live training and requires about 6 1/2 hours of homework to practice the skills in order to receive a certificate as a Certified Positive Discipline Parent Educator. At the end of this training, you will be ready to lead parenting classes. 13 Hours of CE Credit available.
"Excellent program! I am so very happy I decided to complete this training. It has been an eye opening, rewarding, empowering journey and I can't wait to start leading parenting groups!" — Alissa, Certified Positive Discipline Parent Educator
Training Options
---
Classroom Educator Certification Training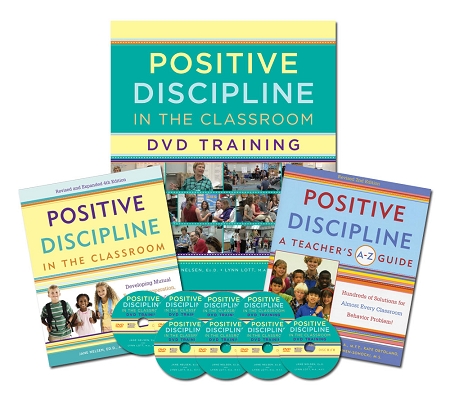 Hundreds of schools worldwide use these amazingly effective Positive Discipline strategies for restoring order and civility in today's turbulent classrooms. Now you too can use this philosophy as a foundation for fostering cooperation, problem-solving skills, and mutual respect. Just imagine, instead spending your time energy trying to manage and control misbehavior, you can enjoy teaching. Instead of confronting apathy, you will enjoy motivated, eager, engaged students! Inside you'll discover how to:
Create a classroom climate based on community and cooperation that enhances academic learning.
Use encouragement to increase students' intrinsic motivation.
Instill valuable social and emotional life skills and positive behavior through the use of class meetings.
Understand the motivation behind students' behavior instead of looking for causes.

And much more!
13 Hours of CE Credit available.
Training Options