Class meetings invite students to learn by doing. They provide the practice arena for all of the skills necessary to grow citizens who are responsible, respectful and resourceful members of the community.
The Positive Discipline vision is about schools where children never experience humiliation when they fail but instead feel empowered by the opportunity to learn from their mistakes in a safe environment. Many of the social and emotional skills students learn are represented in the Significant Seven Perceptions and Skills.
Three Empowering Beliefs That Help Children Succeed in School and in Life
I am capable.
I contribute in meaningful ways, and I am genuinely needed.
I use my personal power to make choices that positively influence what happens to me and my community.
Four Empowering Skills That Help Children Succeed in School and in Life
I have discipline and self-control.
I can work respectfully with others.
I understand how my behavior affects others.
I can develop wisdom and judgment skills through daily practice.
Here is a description of how Positive Discipline methods teach the Significant Seven.
I Am Capable
To develop a belief in their own personal capability, young people need a safe climate in which they can explore the consequences of their choices and behavior without judgments about success or failure— without blame, shame, or pain. Positive Discipline methods provide a safe climate in which students can examine their behavior, discover how it affects others, and engage in effective problem solving to create change. 
I Contribute In Meaningful Ways, And I Am Genuinely Needed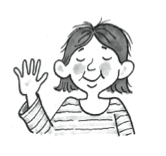 To develop the belief in their significance in primary relationships, young people need the experience of having others listen to their feelings, thoughts, and ideas and take them seriously. They need to know "I am important, and I count." In a Positive Discipline classroom, everyone has the opportunity to voice opinions and make suggestions in an orderly, respectful process. Students learn that they can contribute significantly to the problem-solving process and can successfully follow through on chosen suggestions. They experience the primary goal of all people—a sense of belonging and significance. 
I Use My Personal Power To Make Choices That Positively Influence What Happens To Me And My Community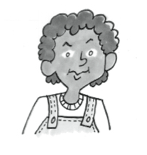 Many teachers fail to understand that students have personal power and will use it in one way or another. If they are not given opportunities to use it in productive ways, they will probably use it in destructive ways. Young people, to develop a healthy use of power in their lives, need the opportunity to contribute in useful ways, in an environment that encourages them but also holds them accountable. They need to learn to understand and accept their power to create a positive environment. A Positive Discipline classroom is a place where students can experience that it is okay to make mistakes and to learn from those mistakes. In Class Meetings, they learn to take responsibility for their mistakes (accountability), because instead of being punished, they receive assistance in exploring ways to learn from their mistakes. They also learn that even when they can't control what hap- pens, they can control their response to what happens.
I Have Self-Discipline And Self-Control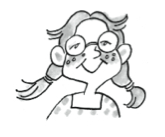 A Positive Discipline classroom is an excellent place where students can name and claim their feelings and develop empathy and compassion. Young people seem to be more willing to listen when they are listened to. They gain understanding of their emotions and behaviors by hearing feed- back from their classmates. In a nonthreatening climate, young people are willing to be accountable for their actions. They learn what a feeling is and how to separate their feelings from their actions. They learn that what they feel (anger, for instance) is separate from what they do (hit someone), and that although feelings are always acceptable, some actions are not. Through the problem-solving process, they learn proactive rather than reactive ways to express or deal with their thoughts or feelings. They develop self-discipline and self-control by thinking through the consequences of their choices and by accepting suggestions for solutions from other students. The notion of inviting students to explore the consequences of their choices is quite different from imposing a consequence on them, which is usually a poorly disguised punishment. By exploring the consequences of choices, students learn from their mistakes instead of trying to hide them or defend them. 
I Can Work Respectfully With Others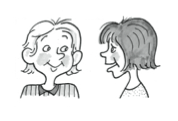 A Positive Discipline classroom provides the best possible opportunity for young people to develop social skills through dialogue and sharing, listening and empathizing, cooperating, negotiating, and resolving conflicts. When a behavior problem arises, teachers, instead of stepping in and resolving it for the students, can put it on the Class Meeting agenda, or use the Four Problem-Solving Steps, or instruct students in the use of the 
Wheel of Choice
. All these methods allow students and teachers to work together on developing win-win solutions. 
I Understand How My Behavior Affects Others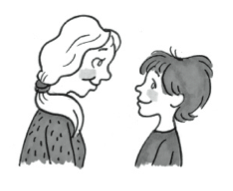 A Positive Discipline classroom is a place where students can respond to the limits and consequences of everyday life with responsibility, resilience, and integrity. They learn that it is safe to take responsibility for their mistakes because they will not experience blame, shame, or pain. They learn to give up the victim mentality of blaming others ("The teacher gave me an F") and accept an accountability mentality ("I received an F because I didn't do the work"). 
I Can Develop Wisdom And Judgment Skills Through Daily Practice 
Young people develop judgment skills only when they have opportunities to evaluate problems by being socially conscious and aware of what is happening around them. When a problem develops in a Positive Discipline classroom, students explore what happened, what caused it to happen, how their behavior affects others, and what they can do to prevent or solve such problems in the future. In this way, they learn to respond to the needs of the situation.
Students who are weak in the development of these three beliefs and four skills are at high risk for developing serious problems such as bullying, drug abuse, teen pregnancy, suicide, delinquency, and gang involvement. They are also at risk for developing less serious but very annoying beliefs such as a sense of entitlement and a lack of motivation. Students with strengths in the Significant Seven are at low risk for developing these serious and annoying problems. Obviously, it is extremely important that young people have the opportunity to learn the Significant Seven, and Positive Discipline provides an excellent opportunity to do so.
Putting it All together
Positive Discipline is effective when teachers are willing to work with students in a cooperative manner. Teachers who learn how to ask more questions and give fewer lectures develop a real curiosity about their students' thoughts and opinions. When students are encouraged to express their opinions, are given choices instead of edicts, and use group problem solving, the classroom atmosphere improves and becomes one of cooperation, collaboration, and mutual respect.
Even though it may be challenging at times to start Class Meetings, we encourage you to do so. Taking the time for training is the surest route to success. Achieving proficiency in the eight skills, found in this chapter and Chapter 12, will help create Class Meetings in which students want to become involved. You have already been teaching your students about problem solving, social interest, mutual respect, encouragement, and cooperation. All these skills are enhanced and practiced during Class Meetings.
It can take anywhere from three or four Class Meetings to two months of forming a circle and introducing the eight skills to students. They won't be able to learn social and emotional skills in a few weeks. They need daily practice—just as they do for excellence in academics. If you introduce the skills gradually, students will be less restless about them and will be able to practice them a few at a time. Start by letting your students know what skills they will be learning.
The Eight Skills for Class Meetings
Forming a Circle
Practicing Compliments and Appreciations
Respecting Differences
Using Respectful Communication Skills
Focusing on Solutions
Role-playing and Brainstorming
Using the Agenda and Class Meeting Format
Understanding and Using the Four Mistaken Goals
Students learn:
To use their voice
To practice looking at issues from multiple points of view
That mistakes are opportunities to learn
To see strengths in themselves and others
How collaboration can change things
That they have influence in a socially useful way
What it feels like to set goals, plan and be able to carry out the plan.
Click Here to learn more about Positive Discipline School and Classroom resources.