Looking for non-punitive parenting tools to solve power struggles and other behavior challenges? You have come to the right place. Our Positive Discipline Apps provide just that—alternatives to punishment that also teach children valuable social and life skills such as self-discipline, responsibility, cooperation, and problem-solving skills. These skills help children develop a sense of self-reliance and capability that will serve them throughout their lives.
español App
¿Está buscando herramientas no punitivas para resolver luchas de poder y otros problemas de comportamiento? No busque más. Estas herramientas de Disciplina Positiva proveen eso precisamente: alternativas al castigo que además ayudan a formar en los niños habilidades sociales y habilidades para la vida como auto-disciplina, responsabilidad y habilidades para resolver problemas. Estas cualidades ayudan a que los niños desarrollen auto-confianza y que se sientan capaces, lo cual les será útil durante toda su vida. Notará que ninguna de estas herramientas incluyen ningún tipo de castigo, recompensas, ni elogios (todos ellos motivadores extrínsecos, los cuales han sido demostrados ineficaces por diferentes investigaciones). Estas son herramientas que proveen motivación intrínseca para desarrollar niños autosuficientes que se convertirán en miembros de la comunidad felices, exitosos y que contribuyan de forma positiva.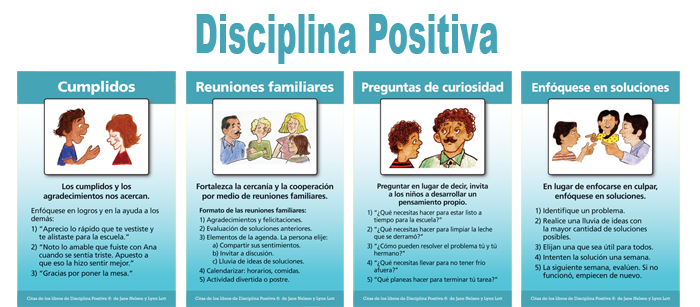 Teacher Tools App
52 Tools for Classroom Management
The number one stressor for teachers, who want to make a difference in the lives of students, is the time they have to spend on dealing with "misbehavior." Based on the best selling Positive Discipline series (rooted in the work of Alfred Adler and Rudolf Dreikurs), this deck of cards includes 52 tools that teach skills for dealing with "misbehavior" in ways that teach social emotional learning at the same time.